Tumblr inactive
Can find me at the SIX STRING cpa™site. Officially no longer using Tumblr (you can tell by time since last post this already has been the case).
3 tags
Irish Facts and Info →
Source: U.S. Census Bureau
3 tags
Growth in U.S. Exports →
Source: U.S. Census Bureau
4 tags
Annual export stats, via U.S. Census Bureau
DYK: Annual exports of goods and services have grown 34% since 2009. In 2011 total exports surpassed $2 trillion for the first time. — U.S. Census Bureau (@uscensusbureau) March 12, 2012
4 tags
Unemployment Weekly Data →
Source: United States Department of Labor
Graph: Value of Manufacturers' Shipments for All... →
Source: Economic Research of the Federal Reserve Bank of St Louis
5 tags
Do higher degress always pay off? →
Source: United States Census Bureau
4 tags
Existing Single Family Home Sales →
Source: Federal Reserve Bank of Cleveland
3 tags
"But when comparing 2011 numbers to 2010 numbers, VC investments in New York are..."
– VentureBeat (via nycdigital)
UNEMPLOYMENT INSURANCE WEEKLY CLAIMS REPORT... →
Source: U.S. Dept. of Labor
3 tags
Job Openings: Total Non-farm →
Source: Federal Reserve Bank of St Louis
3 tags
U.S. Consumer Spending link via Reuters →
Source: Reuters.com
3 tags
Unemployment Insurance Weekly Claims Report →
Source: US Department of Labor
1 tag
Get Glue Raises Money (something here is odd) →
erikschwartz: 100 million checkins from 2 million users seems unlikely (they also mention 350M total checkins, comments, and ratings). Users going from 750K to 2 million (~2.6X) but checkins grew 1000% (10X) is also hard to reconcile. Not all 2 million users are active, many connect via FB or twitter and never use the service. I'm supposed to believe an average of 50 checkins per user (plus...
4 tags
KC Winter Weather
Thus far, we seem to be having mild winter weather in the greater KC area this year. Decided to check out averages stats for the surrounding area, per National NOAA.
1 tag
Strong Opinions @marksbirch: Success of Code Year? →
marksbirch: How you define success can be a very tenuous thing. If you have not heard, there was this campaign called Code Year ran by a NYC startup called Codeacademy. The idea was to help people make a New Year's resolution to learn how to code. By simply providing an email address, people receive a…
3 tags
Christmas tree facts →
" There are close to 15,000 farms growing Christmas Trees in the U.S., and over 100,000 people are employed full or part-time in the industry. " Loads more interesting facts via the link. Source: National Christmas Tree Association
6 tags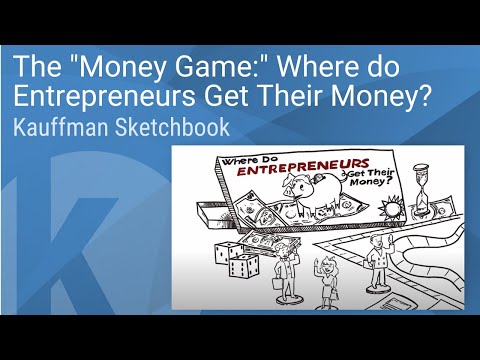 3 tags
Some Housing Data →
Source: Federal Reserve Bank of Cleveland
2 tags
Some Turkey Day Data →
Source: U.S. Census Bureau
2 tags
Median Age Factoid
According to Census 2010 data, the median age in the United States was 37.2 years of age. Given all the recent talk about the productivity of the Texas economy I am intrigued by the finding that the median age for Texas was 33.6, almost four years younger.  Source: U.S. data and State of Texas data from U.S. Census American Fact Finder
3 tags
U.S. wealth gap between young and old →
Source (link & quote below): Pew Research Center " Although the economic well-being gap between young and old has been widening for decades, the economic turbulence of recent years has accelerated these trends. "
3 tags
The Mighty Mississippi
A 9-foot shipping channel on the Mississippi River from Baton Rouge, LA to Minneapolis, MN is maintained by the U.S. Army Corps of Engineers. Source: National Park Service
2 tags
TRENDS IN THE DISTRIBUTION OF HOUSEHOLD INCOME... →
I have only seen a few data points out of this work now; but quite intriguing. Source: Congressional Budget Office
4 tags
Candy Corn →
In 2004, Brach's Confections, Inc. was on track to sell 2 BILLION kernels of candy corn and, according to the National Confectioners Association, sales of candy corn was about 20 million pounds per year. Source: Brach's Confections, Inc. Press Release
5 tags
Odd statistic while researching composting
It is fall and I am thinking I really need to start composting again. Came across this interesting tidbit while doing some preliminary research. "It takes just 8 red worms to produce 1500 new red worms in only six months." Source: Yardener.com artcile
4 tags
3 tags
3 tags
4 tags
Sprint stock performance chart for 3 months... →
I had not really paid much attention to KC-based Sprint stock recently. With the iPhone topic/issue flying about the news and social media streams lately I wanted to check it out. Link is sourced via Google Finance.
1 tag